Ibiza Uncovered & Joey Essex LIVE!
Northminster Rd, Peterborough,
Cambridgeshire, PE1 1YN
Think ahead of time and reserve your spot at one of our fantastic venues today. Reserve via phone, email or using the button below.
1 - 17 by MK (Camelphat Dub Mix)
2 - My Vibe by Low Steppa & Dennis Quin
3 - Drop It by Camelphat
4 - Square Miso by Dusky
5 - Kwelanga by SecondCity
Alessandro Vacca - Current Top 5
View all of our residents using the button below.
Ibiza Uncovered returns to the SolGarden for the first time this year plus we have a very special guest 'Joey Essex' in the main room of the Solstice who will also be doing a meet and greet session too!
More information on this event coming very soon!
Ibiza Uncovered & Joey Essex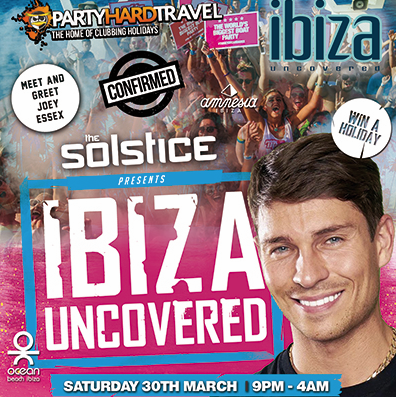 SATURDAY 30th MARCH, 2019