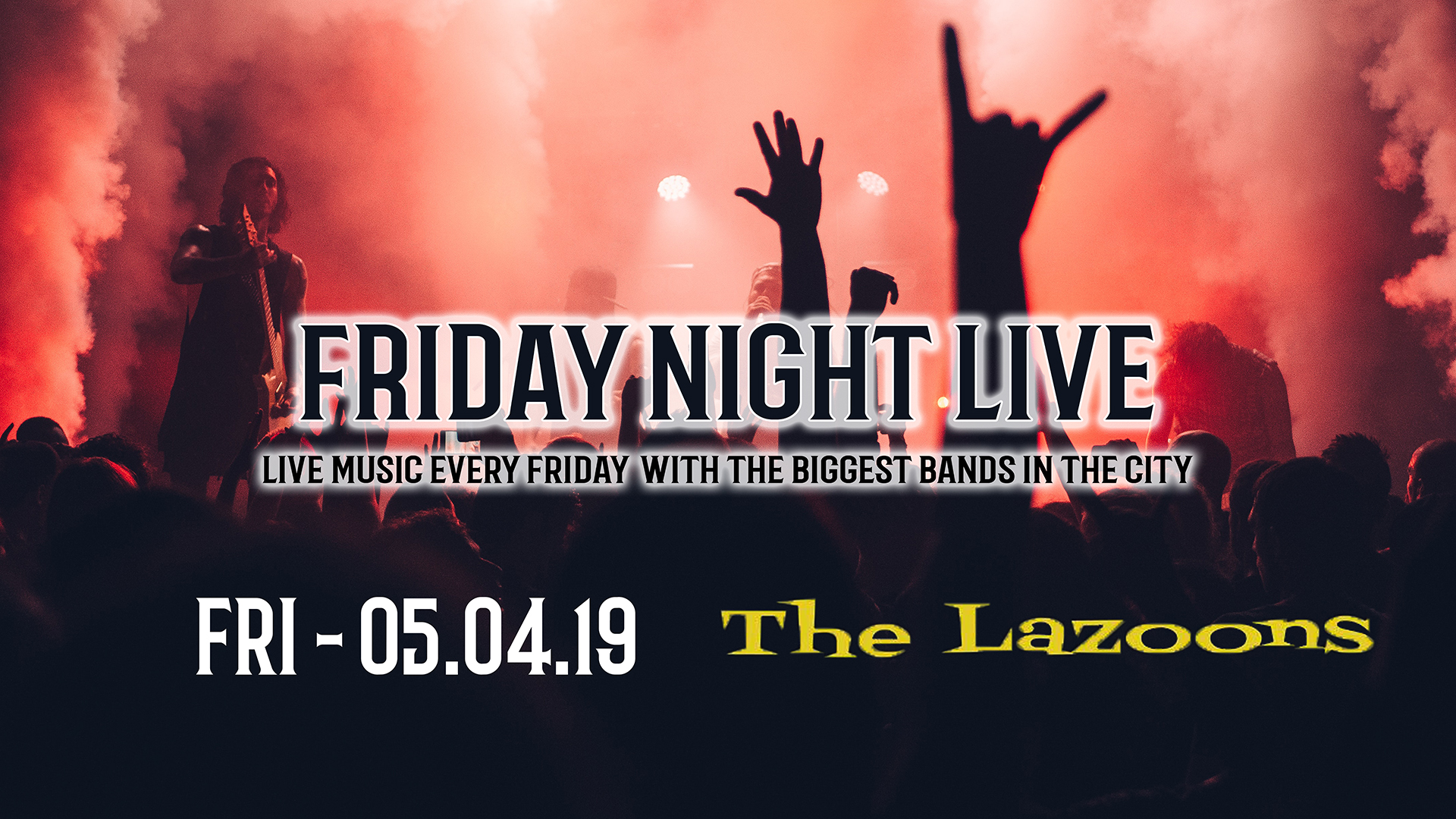 We are delighted to announce our next Friday Night LIVE! Band on Friday 5th April we have The Lazoons in the building. Join us from 9pm for another top night with 3 rooms of music and FREE ENTRY before 10.30pm too!
Our Friday Night LIVE! will be showcasing all the best local bands very Friday Night (except 3rd Friday of each month), we have a whole host of amazing bands lined up for the rest of 2019 so make sure you check out the full list and come to see them all in action.
Friday 5th April 2019
Music: 3 Rooms Of Music
Arena I - SolGarden – Friday Night LIVE!
with The Lazoons performing LIVE! alongside our Guest DJ
Arena II - The Solstice - House, Dance & Commercial
with our Resident DJ Alessandro Vacca
Arena III - Harry's - Party Anthems
with Top Notch Entertainers
Advance Tickets from just £5 which includes Queue Jump
Entry: FREE before 10.30pm £5 before 11.30pm more after
Want some VIP Luxury call and book one of our VIP Booths on 01733 560 231
Dress codes apply open 9pm till 4.30am
More info: visit: www.thesolstice.co.uk
Dress to impress Over 20's • R.O.A.R
​
The Lazoons LIVE! plus DJ's Alessandro Vacca, Top Notch Entertainers
FREE ENTRY before 10.30pm then £5 before Midnight and more after, get your early bird tickets for just £5 each includes Queue Jump!